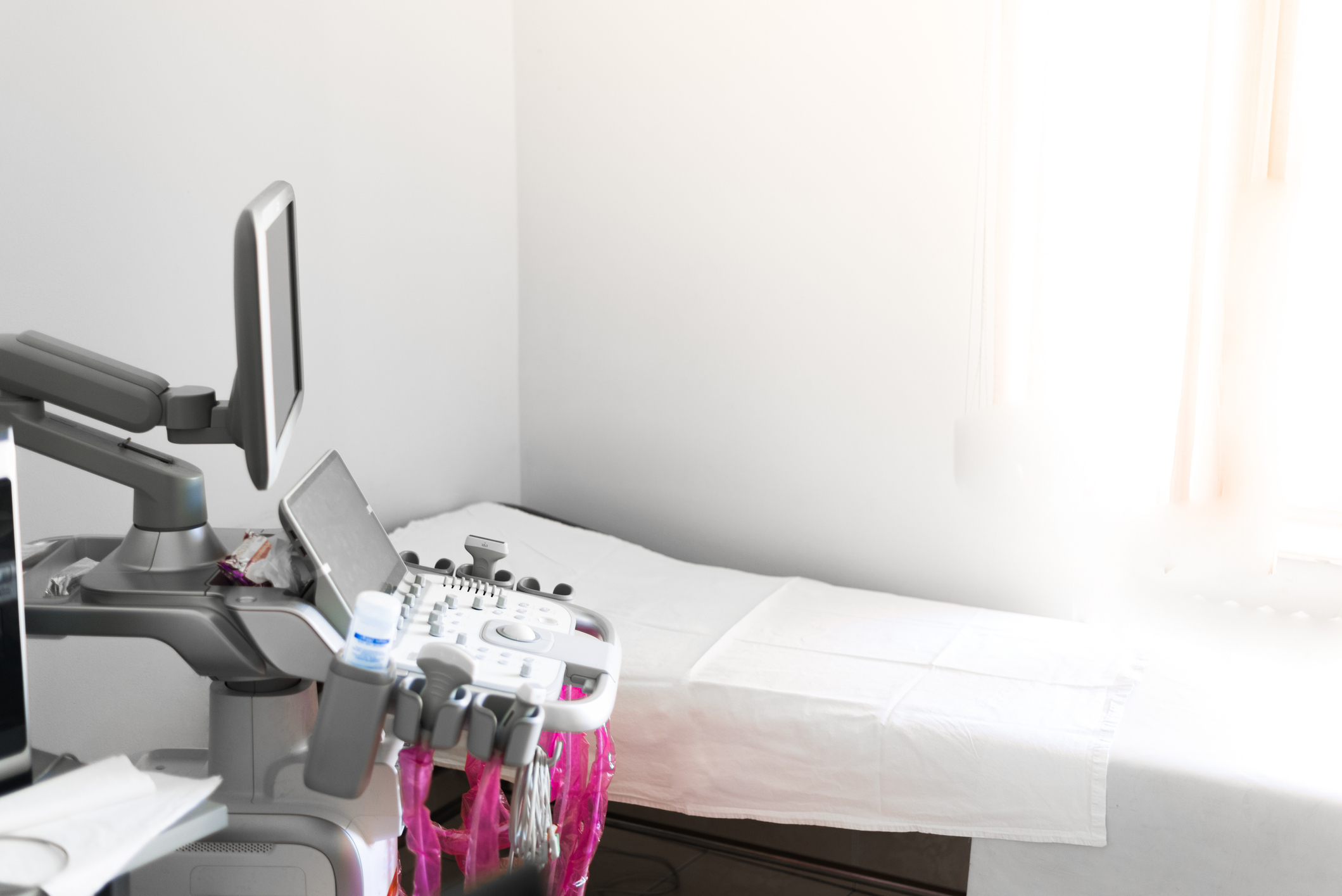 Clear bags provide protection for patients and health care workers.
In response to the ongoing COVID-19 crisis, M&Q's packaging engineers have been working to adapt their existing manufacturing technologies to provide additional protection for health care workers and their patients. 
Recently, M&Q was approached by a local chain of hospitals to create very large, clear shrouds or bags to cover large medical equipment that remains in the room during patient visits.   In response to this request, M&Q created covers in two sizes:  50" x 70" and 70" x 85".  These large size bags fit easily over the hospital's equipment and because the bags are clear, equipment can be accessed while covered.  When the patient visit is complete, these single-use bags are discarded.  In addition to saving valuable time between patient visits, these covers can provide an added level of protection to both patients and the nurses and doctors who help them.   The hospital chain currently using these covers report that the clarity and toughness of these bags make them very useful addition to their process.
The covers are currently being produced 1.0 mil LLDPE, but M&Q can custom manufacture these covers in nylon for added abrasion and puncture resistance.   M&Q's unique manufacturing process allows bag widths up 76" and lengths as long as required. Our packaging engineers will be happy to work with any facility to determine the correct size bags for their needs and provide quick turn around samples for testing. 
Please contact M&Q if you have requirements in this area that we can help with. If you have a related need that is not currently being addressed, contact us at bolich@mqplastics.com or (570) 385-4991 with your problem and M&Q will try to provide a solution!