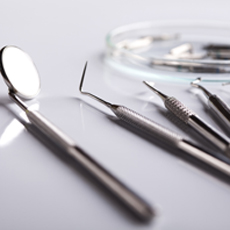 M&Q Packaging's Dental Tubing makes it easy to create the right size sterilization pouch for any instrument.   Manufactured from extremely durable and heat resistant nylon, M&Q's transparent tubing can be cut and sealed to fit a variety of needs.
M&Q's dental tubing delivers:
-Transparent film for easy visibility
-High puncture, abrasion and chemical resistance
-Narrow width (2") tubing
-Heat-resistance up to 400°F.
-Superior performance in steam and dry heat autoclaves
-Class 100 Standard
Please contact M&Q today for additional information.