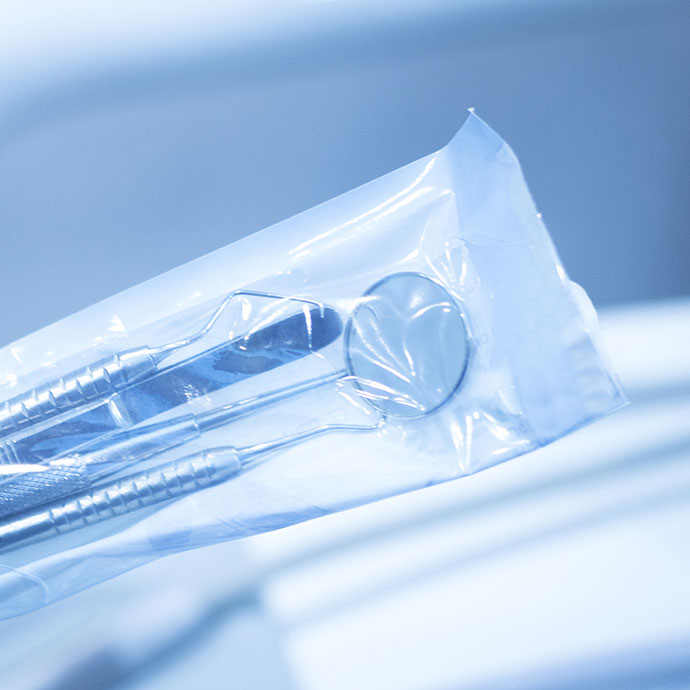 For proven performance in critical healthcare environments, M&Q Packaging leads the way in development of high temperature, high durability nylon sterilization packaging products for the medical and dental industries.
Extremely durable and heat resistant, M&Q's nylon films provide proven performance for sterilization and cleanroom packaging procedures. Made of FDA approved grade A resins, M&Qs films and pouches are produced to meet class 100 standards.
Our sterilization film and bags offer superior puncture and chemical-resistance. M&Q medical-grade device pouches and lay-flat tubing are transparent, making instruments easy to view without risk of contamination.  Our polyamide sterilization films are specifically designed for common sterilization methods, including steam and dry heat autoclaves, and gamma radiation sterilization.
M&Q sterilization lay flat tube stock is available in a variety of widths as narrow as 2". Pouches are available in sizes from 2" all the way up to 54" wide.
M&Q Packaging has received FDA 510(k) Class II Medical Device Registration.
Please contact M&Q today for additional information.
Our Sterilization Packaging Products