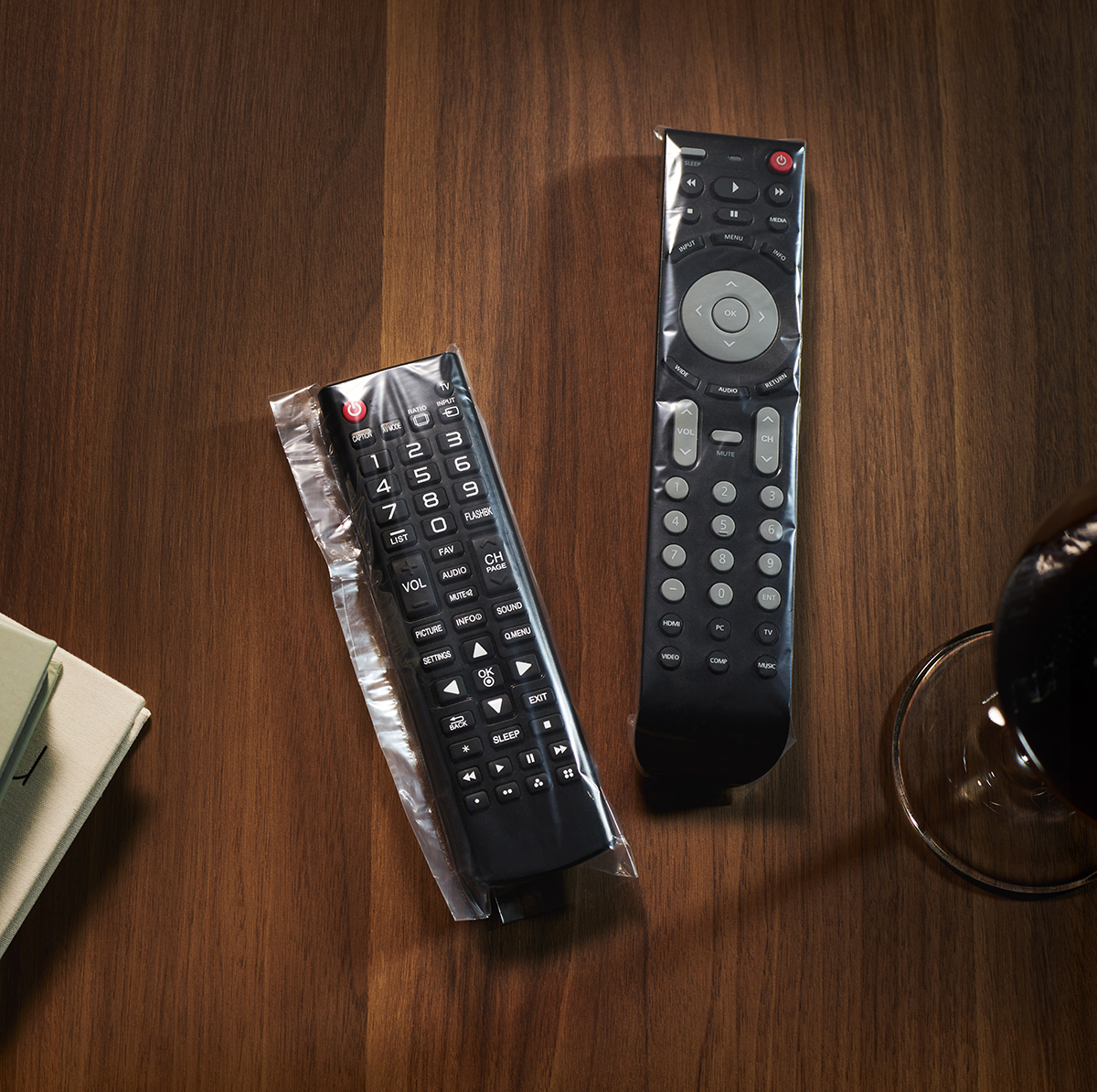 PS Protective Products make it easy to keep tv remotes, keyboards and other small electronics clean and sanitized
M&Q Packaging recently introduced of a new line of disposable protective products for commonly used electronics equipment in the hospitality and healthcare settings, such as keyboards and tv remotes.
M&Q Packaging's line of PS Protective Products are designed to securely seal the entire electronic in a clear bag.  Made of tear-proof and puncture-resistant clear material, the high adhesion tape allows for a snug fit so the equipment can be easily used while in the cover.  The durable bag protects the equipment from harsh cleaning chemicals and sanitizing sprays while providing a faster, easier and more thorough cleaning.
In its Guidelines on Disinfecting Your Facility, the CDC recommends that all frequently touched surfaces be cleaned and disinfected before each use.  Commonly used electronic equipment, such as tv remotes, keyboards and cell phones,  can be some of the most frequently handled items in a room and some of the most difficult items to sanitize between uses.
PS Protective products are great for hotels, hospitals, nursing homes and waiting rooms.  They can also be helpful in other messy venues like schools, bars and sports arenas.   PS Protective Products are being offered through M&Q's distribution company, PanSaver, and various online distributors.  The sealable covers come in a variety of sizes for use with remotes and keyboards.  These bags can also be used with tablets and cell phones as well. 
Based in Pennsylvania, M&Q Packaging is an FDA 510K certified medical packaging manufacturer, and all PS Protective Products are made in the USA.  For more information on the complete line of protective bags for small electronics or any other M&Q Packaging products, please contact M&Q at bolich@mqplastics.com or (570) 385-4991.