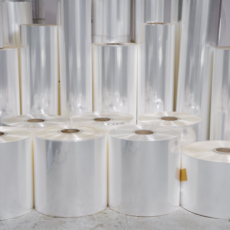 M&Q's polyamide films and bags can be produced into widths and thicknesses tailored to our customers' specifications.  M&Q polyamide film is available in a variety of nylon 6 and nylon 6, 66 blends  in thicknesses from .0008" to .006" (80 gauge to 6mil) and widths from 2" to 72" (gauge limitations at wider widths).
Suitable for a wide variety of applications including Modified Atmosphere Packaging (MAP) for fruits and vegetables,  M&Q nylon films provide:
Superior chemical resistance
Heat and abrasion resistance
Excellent odor and gas barrier protection
Water vapor permeability
Made in the USA
Talk with M&Q's packaging engineers about your application requirements.