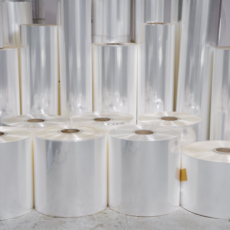 M&Q is a custom manufacturer of thin nylon films that can be produced into widths and thicknesses suitable for use in many diverse industrial markets. At M&Q we are happy to produce our polyamide film or bags to your specifications. Some of the unique features our nylon provides include superior chemical, heat and abrasion resistance, gas barrier protection and water vapor permeability.
M&Q polyamide film is available in a variety of nylon 6 and nylon 6, 66 blends and can be tailored to your application requirements. Available in thicknesses from .0008" to .006" (80 gauge to 6mil). And widths from 2" to 72" (gauge limitations at wider widths).
M&Q nylon film has a proven track record of success in many industrial market segments including but not limited to: Acrylic molding, Composite Bagging, Clean room Film and Bag, Sterilization film and bag and MAP packaging. If you feel that M&Q can help with your application requirements, please contact us for additional information today!