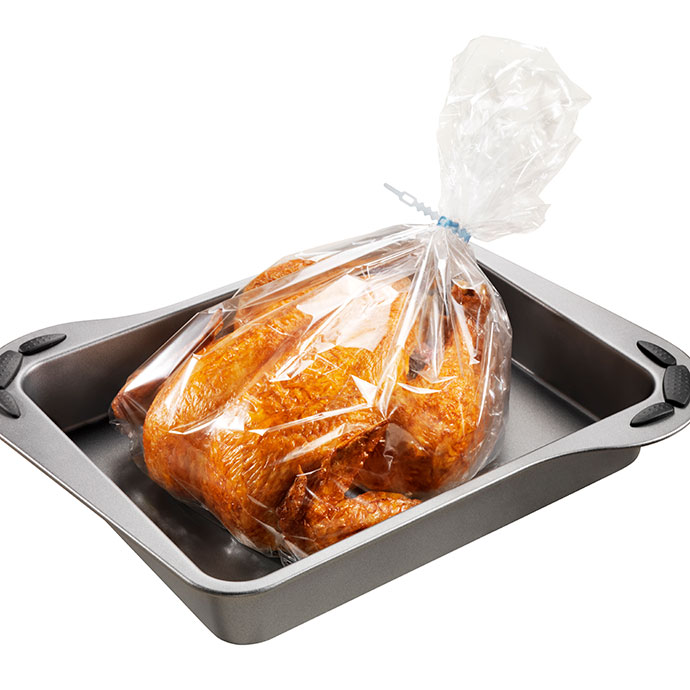 M&Q Packaging is a leader in the development and production of packaging products for the meat processing industry. Meat packaging supplies are necessary for any business that handles poultry, butchered meats and even medicinal herbs. M&Q Packaging Products are designed for safe handling, storage and cooking for many types of meat, so their function is not limited to poultry preparation.
Our dependable, cost-effective packaging solutions safely protect your meat product throughout the entire merchandise cycle from processing, through distribution, to the oven, and finally to the dining room table.
M&Q offers a wide variety of nylon and polyester based high temperature, FDA compliant material which can be converted to suit your individual specification for meat packaging and the meat industry. M&Q Meat Processing Packaging Bags also create a superior odor barrier for packaged products. Our portfolio includes tube and film stock as well as bags and casings. M&Q is also an innovator in the meat process packaging area, now offering ovenable thermoforming webs!
Our Meat Processing Packaging Products
If you have any questions or would like to learn additional information, please fill out the form.