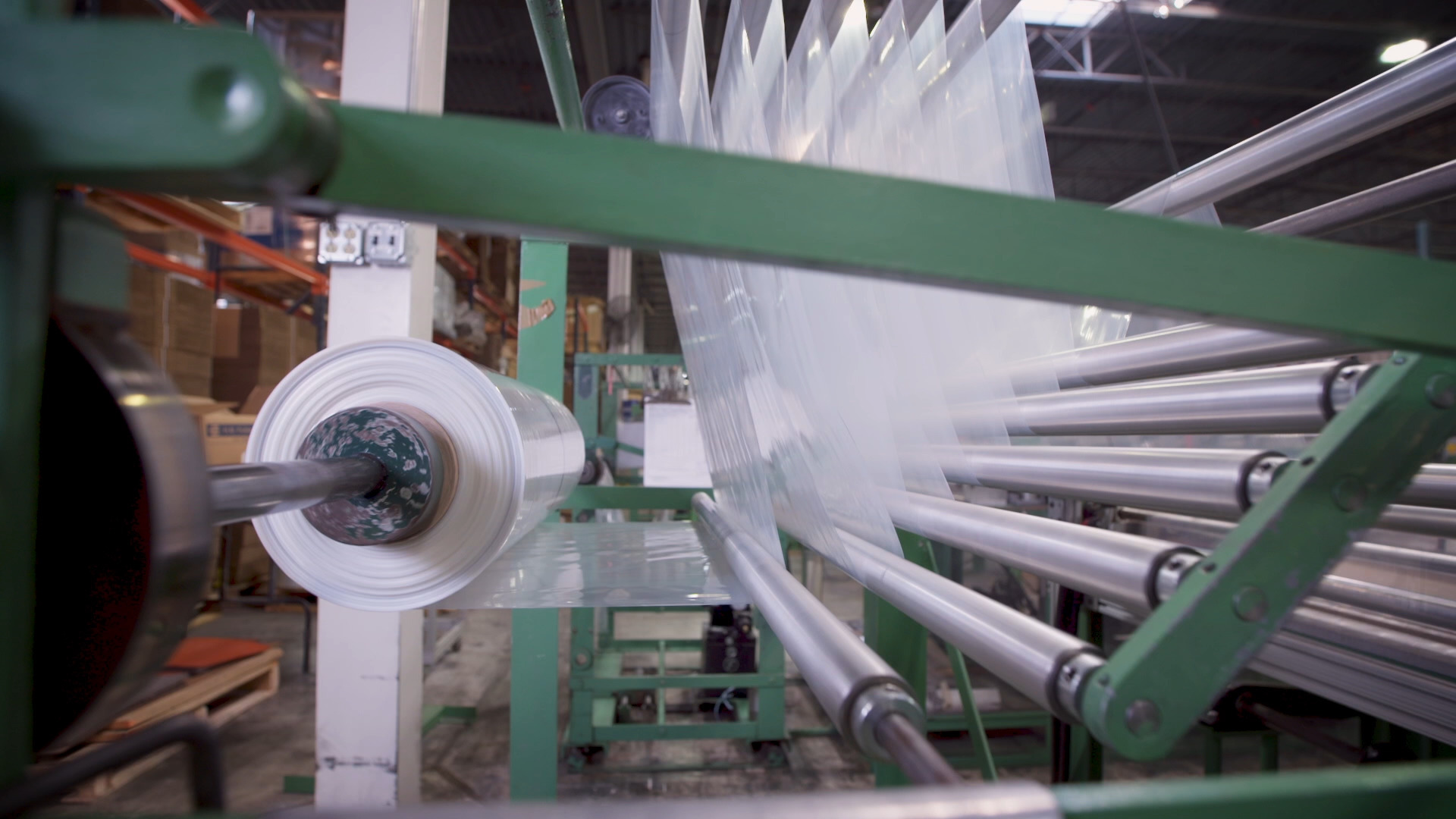 Wide width webs now available
Schuylkill Haven, PA  –  M&Q Packaging, innovators in the development of high-temperature nylon film and bags for composite manufacturing, is pleased to announce new production capabilities for extra wide width films.
As a result of a recently completed upgrade to their wide width blown film extrusion line, M&Q now offers lay flat tube stock, center-folded and sheeting films to a finished width of 84 inches, and up to 3mils thick for most formulations. These wider width vacuum bagging films require less seaming and are therefore more cost-efficient for customers to use.  In addition, the improved throughput and superior conformity across the web have substantially increased line capacity, reducing overall lead times for customer orders.
Mike Schmal, President and CEO of M&Q Packaging, LLC states, "Our new wide width nylon film capabilities solidify our position as the world's largest and most diverse manufacturer of 100% polyamide blown films.  We will continue to invest in our company to meet all of our customers' requirements."
As with all of M&Q's nylon polyamide films, M&Q's wide width materials are heat resistant up to 400°F/204°C.  These films are also extremely durable, with strong abrasion and chemical resistance properties. For more information on M&Q's vacuum bagging films, visit M&Q's website at https://mqplastics.com/products/vacuum-bagging-films/  
Since M&Q's inception over 50 years ago, the company has been committed to providing customers with the highest quality engineered materials in a timely and efficient manner.  M&Q's film is manufactured in our Schuylkill Haven, PA facility.  For more information about M&Q Packaging's wide width capabilities or any of our packaging products, please contact our packaging experts at bolich@mqplastics.com.