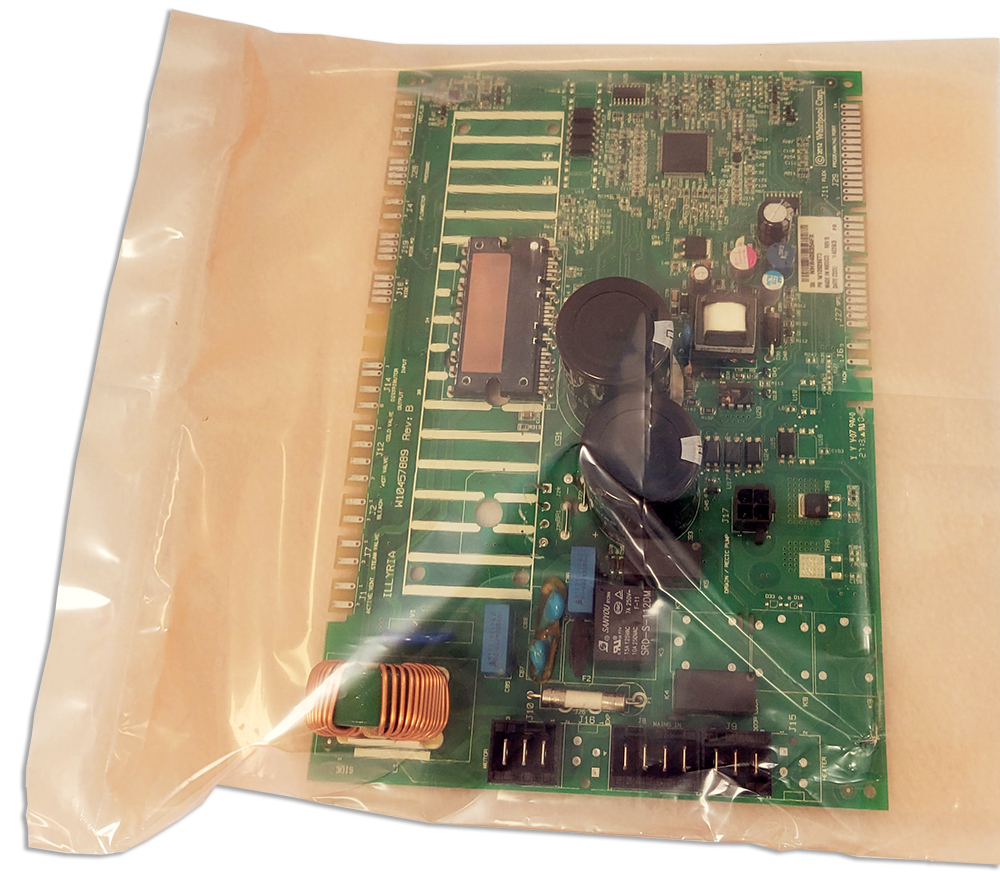 Self-extinguishing film provides superior protection for packaging precision parts
M&Q is pleased to announce the addition of nylon anti-static film to its portfolio of cleanroom packaging products. This newly improved formulation provides immediate, permanent and stable static discharge protection over a large window of relative humidities and environmental conditions.
Available in orange or clear, M&Q's Anti-Static Nylon film and bags are suitable for challenges where inherently dissipative film combined with toughness, cleanliness, maximum resistance to abrasion and protection against dust attraction is required.
Our anti-static polyamide film still maintains our nylon's other outstanding attributes, which include abrasion and puncture resistance, heat resistance up to 325 degrees Fahrenheit, and excellent chemical resistance. In addition, M&Q's orange and clear nylon anti-static film does not slough, bloom or off-gas.
Anti-Static Nylon cleanroom packaging film is an ideal answer for challenging manufacturing environments requiring toughness, cleanliness and maximum resistance to abrasion M&Q anti-static nylon film is also self-extinguishing film, making it an attractive choice in many aerospace applications.
Custom sizes are our specialty.
Please contact M&Q Packaging for a quotation today.