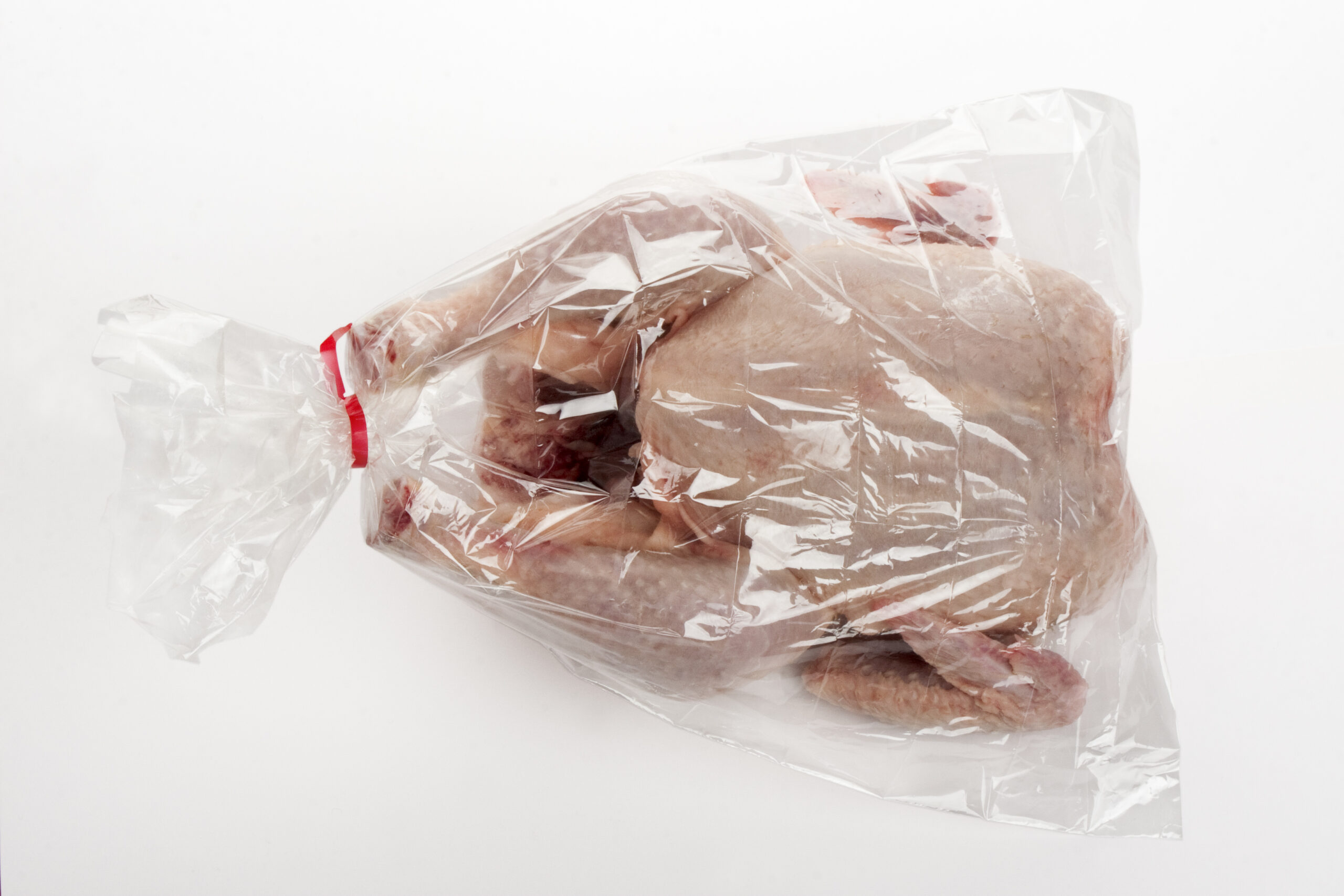 M&Q Packaging has developed and commercialized a novel polyester formulation designated as MQ520.  Films produced from MQ520 offer a new range of ovenable bags and ovenable thermoforming films.
The MQ520 thermoforming films are designed to be used on all rollstock thermoforming machines, enabling food manufacturers to easily seal meats, fish, and poultry for subsequent cooking in conventional ovens or microwave ovens.
Due to their excellent thermoforming characteristics, deep draws are accomplished without difficulty.
The sealing characteristics of MQ520 are excellent and can be used at temperatures from -20oC to +200oC.  Also, the film provides a non-stick surface to proteins and has outstanding clarity.