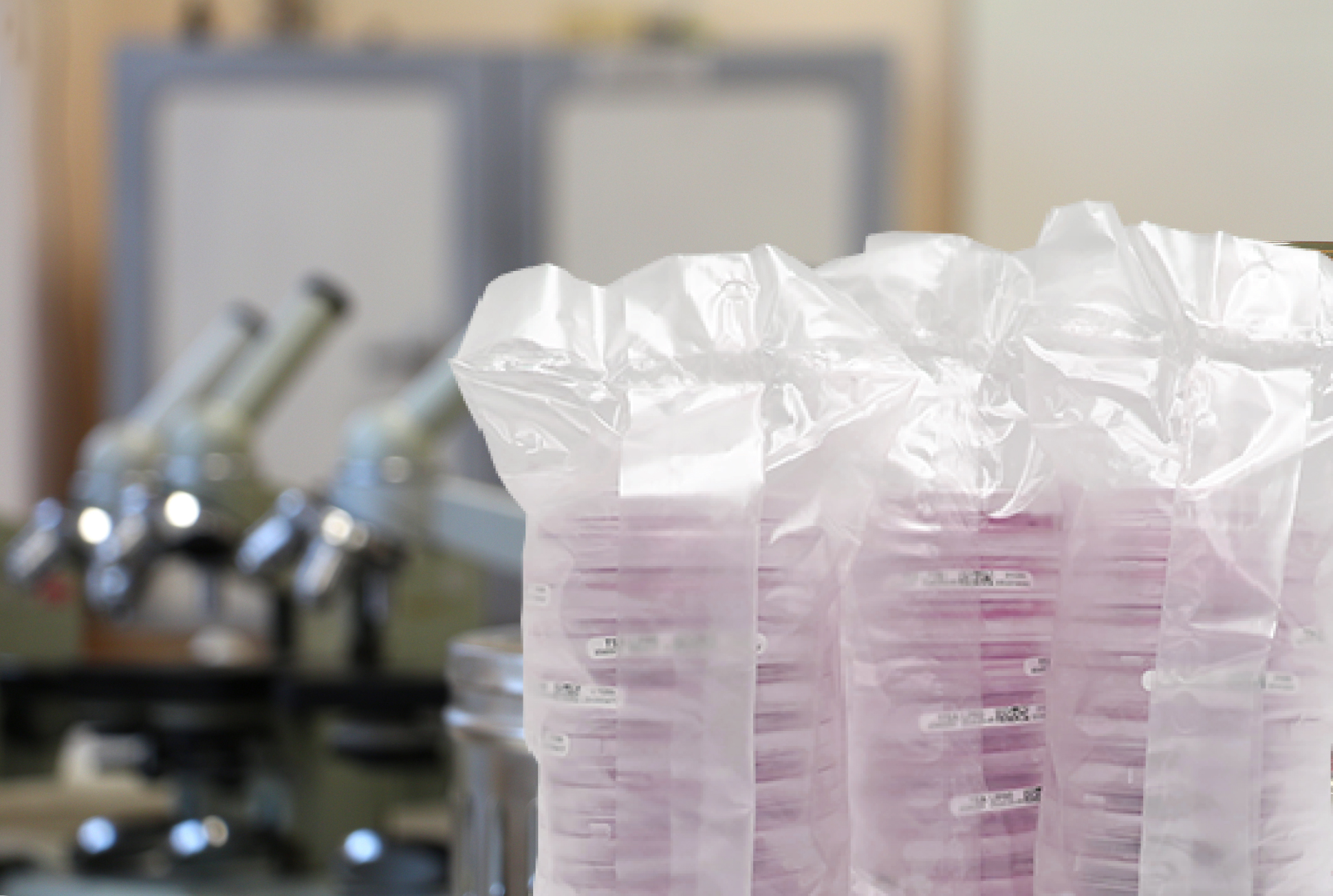 Durable nylon films ideally suited for sterilization applications.
M&Q Packaging, leader in the development of nylon packaging for extreme abuse applications, recently introduced a new line of nylon films for form, fill and seal machines.
These easy sealing nylon films work well for plated media packaging and other laboratory products which undergo steam, dry heat or gamma radiation sterilization methods as the final packaging step. Chemical and abrasion resistant while also moisture permeable, these films withstand the rigors of sterilization and eliminates the problem of condensation build up with the packaging.
Since M&Q's inception over 50 years ago, the company has been committed to solving customer problems with custom nylon packaging solutions. M&Q's film is manufactured in our Schuylkill Haven, PA facility. For more information about M&Q Packaging's nylon films for form fill and seal machines, or any of our packaging products, please contact our packaging experts at bolich@mqplastics.com or (570) 385-4991.