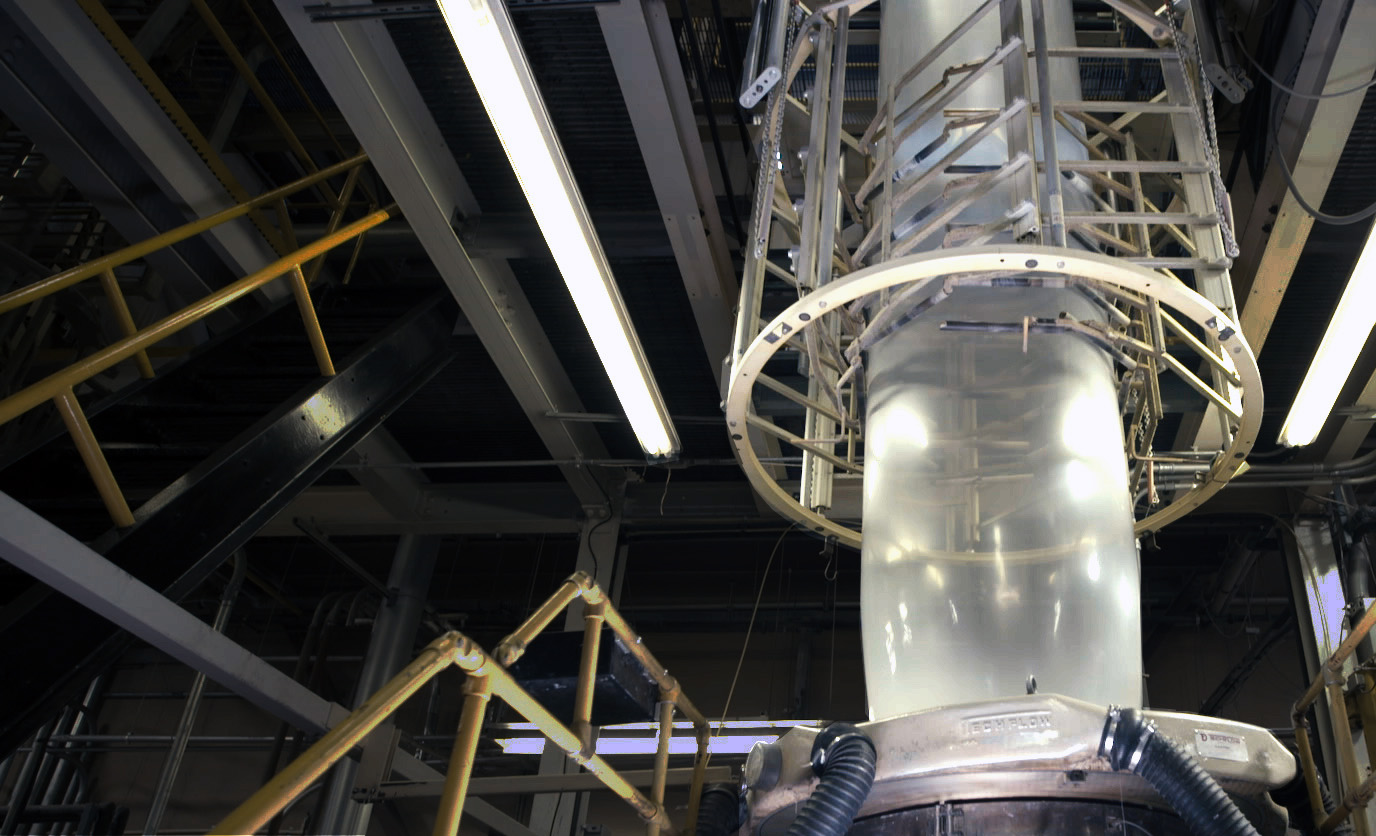 And How M&Q Packaging Helped This Industry Grow
What do nylon stockings and airplane parts have in common? They are all part of the fascinating history of nylon in the United States.  And from their first factory in New Jersey to their current home in Pennsylvania, M&Q Packaging has been an part of it.
Nylon's Origin Story
Originally developed by the Dupont Chemical company, nylon originally took the form of synthetic fiber made from polyamide 6,6.  Knitting mills turned the fiber into fabric, and the first nylon stocking was introduced in 1938.   At the onset of World War II, knitted nylon stockings were replaced with making nylon fabrics for military purposes like parachutes. However, while synthetic fibers made strong and durable clothing, there were limits to what could be made in this process. 
Constant Innovation     
After the war, scientists began to explore the many other uses for nylon 6,6 and other variations of these compounds.  Scientists quickly discovered multiple ways to manipulate these materials, including combining with other materials (compounding) and injection molding.   Blown film technology, the process of melting beads of polymer and blowing them into a film tube which is drawn into the air by rollers, made it possible to create films in single or multi-layer films  in a variety of thicknesses.  
An Almost Endless Variety of Possibilities
With the development of nylon films, a wide array of possibilities for potential use in packaging emerged.  Nylon's low gas permeability and overall toughness made it effective in food packaging.  It could also be blended with other engineered plastics to create copolymers designed for strength, durability or chemical resistance.  This led nylon films to be used in composite manufacturing – and airplane parts. 
M&Q – A Part of Nylon History
So where does M&Q fit into the history of nylon?   M&Q has been a part of the development of nylon products in the United States almost since the beginning.  M&Q was started by two engineers (Menges and Quinn) who originally worked for Allied Chemical Company, assisting with the start-up of that company's first nylon polymerization facility in Virginia after World War II. In 1956, these two engineers decided to start their own nylon processing company, doing compounding, profile extrusion, injection molding and eventually nylon blown film extrusion in their plant in Freehold, New Jersey.  In 1978, Allied Chemical sold its Schuylkill Haven PA plant to M&Q, who moved their headquarters to the facility.
With each decade that passes, the plastics industry in the US has continued to grow and evolve, developing new uses, products and technologies to meet changing consumer demands.  While M&Q is proud of the role the company has played in the history of nylon in the US, they are even more excited to be a part of this changing and growing future, creating innovative products that help their customers in the many markets they serve. 
Want to learn more about M&Q's nylon capabilities?  Talk to our packaging experts!