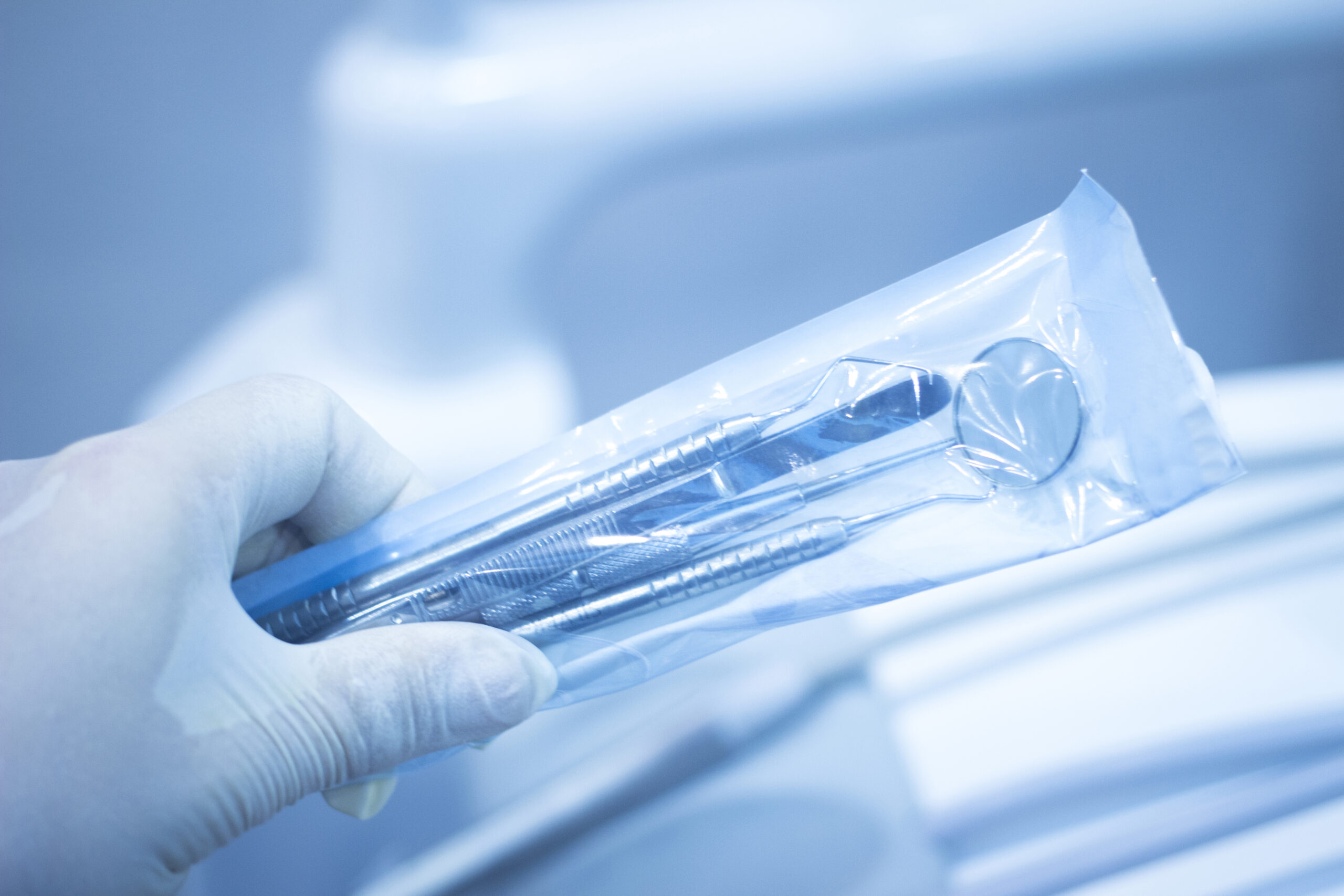 When a patient sits down in the dentist's chair, the last thing they are thinking about is the sterility of dental tools being placed on the tray and how they got that way – or the packaging that was used during the process.
Sterilization packaging requires very specific characteristics.  It needs to be able to protect the delicate instruments during the sometimes harsh sanitizing process, and maintain that sterility through until the instrument is needed.
Because sterilization packaging is so essential to maintaining the safety of dental instruments and similar equipment, the FDA has included sterilization wrap in its classification as a 510k Class II Medical Devices.
According to the FDA's description, a sterilization wrap is a device intended to enclose another medical device that is to be sterilized by a health care provider.  This sterilization wrap allows the contents to be sterilized, and to maintain that sterility of the device until used.
The FDA classifies sterilization packaging as a Class II device if the packaging and its manufacturing process align with quality standards for medical devices, specifically the FDA's Quality System Regulations (21 CFR Part 820), and the packaging is manufactured by a company which has proven compliance with these regulations.
Does all sterilization wrap packaging have this designation?  That depends on the type of material used in the sterilization wrap.  For example, nylon is frequently used in sterilization wrap because of its durability and heat resistance.  According to the FDA, nylon sterilization wrap is required to have this designation.  To determine if your packaging complies with the Medical Device registration, ask your supplier for their FDA registration information or look on the FDA website at https://www.fda.gov/medical-devices and search for sterilization wrap.
At the end of the day, consumers don't need to know how their dental tools got sterilized, as long as we trust the packaging that kept them that way.
M&Q Packaging offers a full line of nylon sterilization films and bags which are available in a wide range of sizes and can be customized to meet unique equipment needs.  M&Q is FDA 510(K) Medical Device II registered.
For more information about our sterilization packaging, contact M&Q us at www.mqplastics.com.