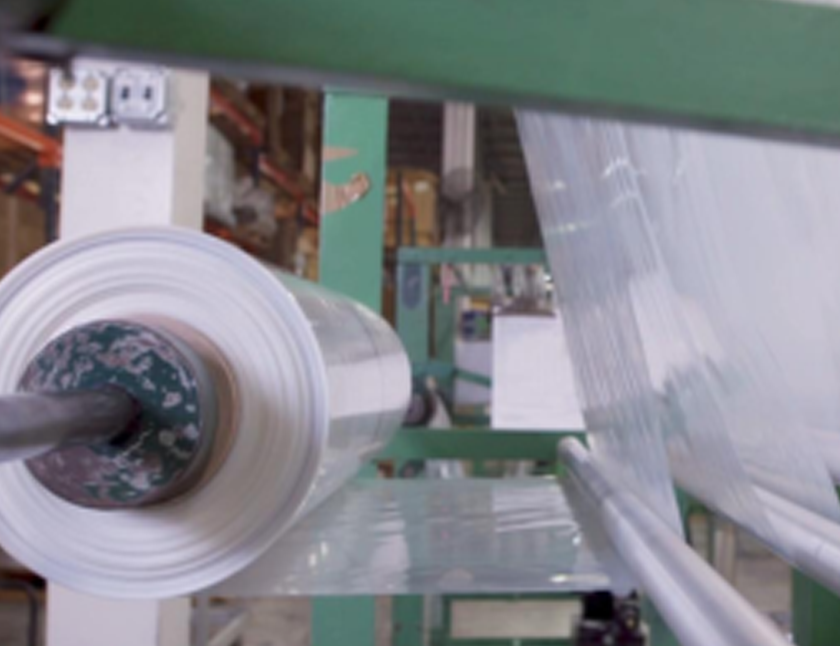 When it comes to composite manufacturing, the choice of vacuum bagging film is critical to the success of the entire process. While there are several film options that are suitable for this process, nylon films and bags are clearly superior. As a US-based manufacturer of nylon films and bags for over 50 years, M&Q Packaging has developed a full range of nylon film products that are perfect for the rigors of composite manufacturing. In this blog post, we will discuss the benefits of nylon film and bags for the composite manufacturing process, and why M&Q is uniquely qualified to supply it.
Nylon's Outstanding Tensile Strength
M&Q Packaging's polyamide vacuum bagging films boast high tensile strengths exceeding 13,000 PSI which ensures that their vacuum bags remain intact during the autoclave cycle. This is important because any film weakness can cause catastrophic failure in the autoclave resulting in very expensive loss of the parts. With M&Q Packaging's film and bags, you can be assured that your composite material remains sealed and secure throughout the entire process.
Superior Abrasion and Puncture Resistance
Another advantage of nylon film and bags is their superior abrasion and puncture resistance. This means that their vacuum bags are less likely to develop pinhole leaks that can compromise the vacuum and cause autoclave process problems. The result is a more consistent end product that is free from defects caused by contaminants.
High Thermal Resistance
With thermal resistance exceeding 400 degrees Fahrenheit, nylon film and bags can withstand the high temperatures that are required during the autoclave process. This means that they will not melt or become distorted during the process, ensuring that your composite parts are processed without defects. This is in contrast to other packaging materials that may not be able to withstand the heat, resulting in damage to the composite material.
Vacuum Sealability and Chemical Resistance
Nylon film and bags also have tremendous gas barriers and can hold a vacuum for extended periods of time under pressure and heat, which is essential for ensuring that the air is completely removed from the bag during the vacuum bagging process. Additionally, M&Q film and bags are resistant to a wide range of chemicals, and will not weaken when exposed to chemicals used in composite manufacturing.
The M&Q Difference
Based out of Pennsylvania, M&Q Packaging has been manufacturing nylon film for over 50 years, producing high-quality custom packaging and processing materials that can meet the specific and exacting needs of its customers. M&Q is able to manufacture nylon film in a wide variety of dimensions from very narrow to very large, as well as a full range of thicknesses, so they are able to customize their products to meet different needs. Their superior-quality films are supported by an experienced and knowledgeable product engineering and customer service team, ensuring they have the expertise to produce high-quality packaging that meets the specific needs of their clients. As a result, their nylon film and bags are a reliable and trusted choice for composite manufacturers.
Conclusion:
M&Q Packaging's nylon film and bags are the perfect choice for composite manufacturers who want reliable, high-quality vacuum bagging films that will ensure their composite parts meet specs every time. With their strong tensile strength, superior abrasion and puncture resistance, high thermal resistance, and resistance to chemicals, M&Q Packaging's nylon film and bags are a reliable and trusted choice for any composite manufacturing process. So, if you are looking for the best quality vacuum bagging films for your composite manufacturing, M&Q Packaging is the company to trust.
For more information about M&Q's nylon packaging films, contact us or read more on our website.